Op zoek naar een IT-Consultant?
Onze collega's staan voor je klaar om hun expertise optimaal in te zetten, afhankelijk van jouw behoeftes. Als Consultant om jouw organisatie tijdelijk bij te staan, als lid van een team dat een innovatief project aflevert of beheerdiensten regelt.
Vul dit formulier in en Max belt je terug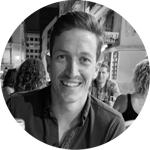 Of bel ons direct op

+31 (0)88 - 900 95 00.